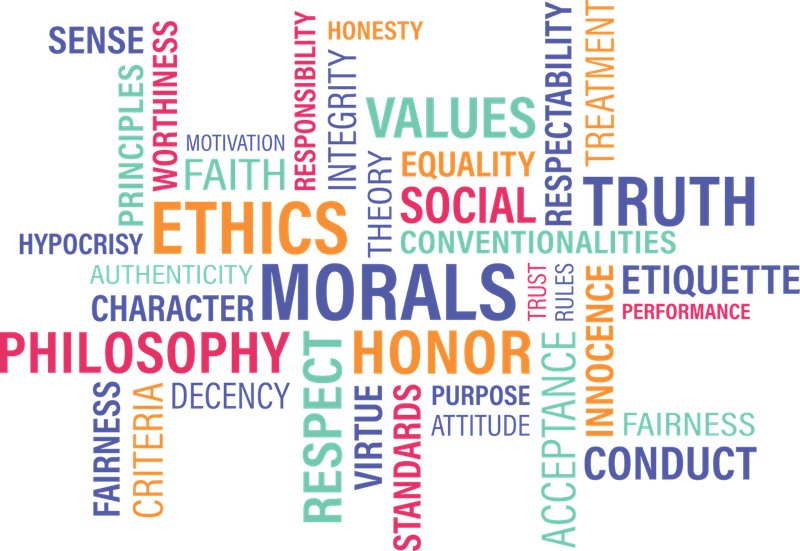 By Charlotte Valeur
I often observe people, who have no conscious clarity of their own values, discussing the purpose and values of a business. Purpose is today's buzz word in the business world but to arrive at anything resembling purpose there has to be clarity of the values within the senior leadership team driving the efforts to fulfil your, or your organisation's purpose. Deciding on an organisation's values can happen in many ways. Sometimes it starts more as a marketing exercise where organisational values are decided upon and used to attract customers or other specific stakeholder groups. Unfortunately, when it then comes to implementing those values, for them to become part of the culture of the organisation, it is no wonder that this often becomes impossible.
I have often put many people on the spot asking if they can tell me their values. 99% of the people I have asked are unable to do so. They have to go away and think about it, often for quite a while, before they can arrive at values, that they can call "theirs". Many have reflected back to me how they found it surprising just how difficult it was to become consciously clear about their own values. It is not that they didn't have values or didn't conduct themselves as people with values, but they have never stopped to clarify for themselves what those values are, written them down and consciously used them in their everyday lives.
In this month of celebrating values, I would like to put out a values challenge to everyone.
Stop and consider what your key values are. Choose three to five ethical value words that you relate to, think about how you have lived by those values so far, how you live by them now and how you intend to consciously live by them going forwards.
When you decide what your value words are, write a social contract with yourself. Make a decision to uphold those values as yours and promise yourself that you will live by them. Consider how decision making might change when you make decisions based on your values. Difficult decisions generally become substantially easier to make when you make them based on your conscious values.
In my personal opinion, integrity is not a value in itself, it is what you have when you live according to your values. It is also what you lose if you allow yourself to be pushed into situations and decisions that are not respecting or in accordance with your values.
Holding onto your values in every aspect of life is not always the easiest choice. It can mean that you find yourself in situations where you have to make a decision to forego what seems to be an easier and more pleasing outcome, in order to honour your values and thereby keep your integrity intact. At first that will not feel good but as life and time goes by it is that decision that makes it possible for you to hold your head high and look yourself in the mirror without shame.
My mother died from breast cancer, when I was 7 years old. I grew up having a feeling that I owed it to her to live by the values she herself lived by and to live my life conducting myself in a way that honoured the life she didn't have. As death has been a close part of most my life, I have always been acutely aware of how very precious and fragile life is. I feel strongly that through consciously living by my values, both in private and professionally, I will be able to draw my last breath without deep regrets of wrong doings and that is important to me.
Once you are comfortable with your own values and that you are actually living by them, your next step is to tell your close friends and family what your values are. You then write a social contract with your closest circle of people and have conversations with them about why your specific values are important to you and how they have helped you in your life. This step means making yourself more vulnerable with your loved ones and opens you up to potential criticism at times where your behaviour falls short of your stated values. This is an opportunity to grow! When we are challenged to our core, we learn more about ourselves and have the opportunity to re-examine our actions and behaviours that we believe follow our values. I welcome people challenging me and help me follow my values especially at times when I seemingly don't. It certainly reduces the risk of self-deception which I think we are all guilty of falling prey to at times.
The final stage is making your values public. You may decide to put them at the front of your social media profile (as I do on Twitter and LinkedIn), for all to see. Or, you can actively use your values to make professional and personal decisions, consciously bring them into everyday conversations. You can choose to live by them in all aspects of life.
Now you have written a social contract with the world, for everyone to see, hear and feel. Of course, this will feel far too uncomfortable for many to do. So maybe ask yourself why it feels so uncomfortable? What are the fears? In which areas of your life does this fear arise and how does it make you feel vulnerable?
The above challenge and process will in my opinion make you and then your organisation well placed to face the world as we begin this period of re-shaping. The world is in an extraordinary situation of having many unprecedented things happening all at the same time. We are seemingly in a state of significant change to politics, businesses and the lives of individuals. Many people write and talk about the new normal after the pandemic. Already before the pandemic we were grappling with climate change, an even bigger threat to humanity, and it is likely that something else could well be just around the corner.
The younger generations are thrown into a world that is not of their doing and are facing what might feel like a bleak future of random pandemics and uncontrollable climate change. These are just the minimum of known unknowns that they will have to navigate their way through. However, I am very hopeful about their abilities to do so and to do so even better than today's leading generations.
My personal experience of younger generations is that they naturally live by strong values, they understand that we are all in this situation together. Through having lived and grown up with the internet as a given, they have developed a clear understanding that the world has no borders. No borders or walls will stop them connecting, communicating, exchanging knowledge and gaming together globally. They have a strong drive to make the world a better place both socially and environmentally.
My generation and generations above me can learn a lot from them, especially about purpose, values, social and environmental impact. Soon they will be in excess of 50% of voters, employees, talent, buyers, customers etc. They will be drawn to organisations and leaders who they can relate to. The ones who have managed to consciously and actively live by the values they can relate to.
The leaders of today who don't know and consciously live by their values will soon realise the cost of that. Don't be that leader. Be courageous and start writing those social value contracts today!
About the author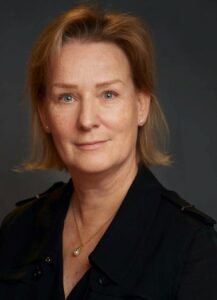 Charlotte Valeur is an experienced Chair, Non-Executive Director and corporate governance expert with extensive investment banking background.
A regular public speaker, she speaks among other things about values, leadership, governance and equality.
She has been a director of 7 public companies, including three appointments as chair. In addition she has board experience with a range of unlisted companies including international engineering firm Laing O'Rourke, BT Pension Fund, Chair of Institute of Directors U.K. and Founder and Chair of Board Apprentice.