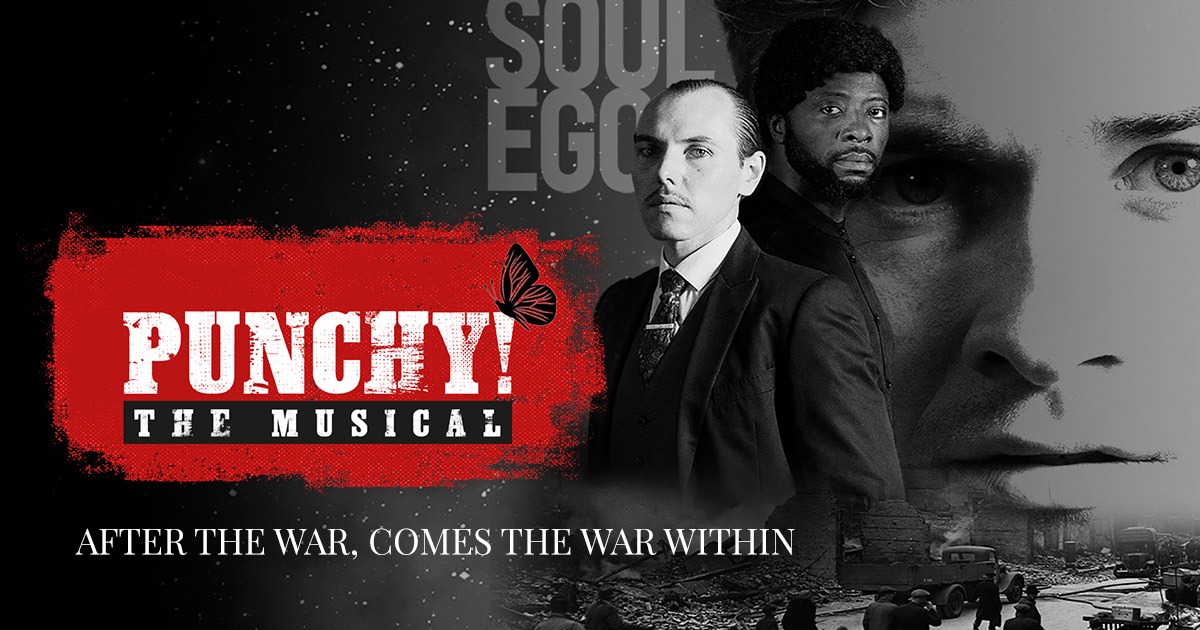 A rockin', humorous and innovative way to explore mental-wellbeing and celebrate World Values Day month.
By Jack Terroni
'Go quietly amidst the noise and haste, and remember what peace there can be found in silence.' I recall staring up at these words from the Desiderata as a child, mesmerized by this curious poster which adorned the living room of my family home. Over the last 18 months, that phrase seems to have echoed through time as each of us, like it or not, had plenty of opportunities to experience stillness and solitude at the mercy of a global pandemic.
As a composer and storyteller, isolation often comes with the territory. However, there is always a moment in the creative process where the balance tips, and I yearn to connect, even with just one other soul. Where does this desire stem from?
I hear a voice whisper, 'To know you, is to know myself.'
Therefore, I feel the theme of 'RECONNECTING' for this year's World Values Day is particularly apt, and yet I am sensitive to the fact that for many, a return to a semblance of normality, will only further highlight a sense of emptiness.
Amidst the backdrop of redundant industries and down-sizing, not least the gut-wrenching devastation of COVID-related bereavements, we have never needed each other more.
For those extremely fortunate enough to have not been adversely impacted, surely it's our duty to honour our period of separation and the lives lost, by ensuring our reconnection facilitates the untapped potential in each of us. I believe businesses can take a greater responsibility in advancing societal well-being and cohesion, and thus my theatre production company exists to serve that premise.
As the world opens up again, I hope humanity can harvest the gifts of self-reflection that the pandemic imposed, and live by the values of authentic self-expression. In my experience, this is far from easy – it takes an iron-will and tremendous courage to live this way. Authentic self-expression isn't a path of immunity from pain or grief, it is however, the only way to truly feel alive. I know that when I follow the prompts of my Soul I am at peace, and when I am at peace the people around me are too. Conversely, the voice of the 'Ego' is something not easily relinquished, this stubborn inner critic can immobilize us or worse exert a destructive force…
In my latest stage show, I ask you the audience, like I ask myself (daily), which voice do you value most?  Punchy! The Musical is the story of the wayward and conflicted George 'Punchy' Armstrong as he attempts to overcome the crimes of his young adulthood in post-war London. His path to transformation is witnessed by the alarming appearance of his Ego and Soul and their struggle to influence his decisions…
My show is based on the thought-leading work of author Richard Barrett and his best-selling book, 'What my Soul told me' , where he explores 'Ego/Soul Dynamics' in detail. As a former values coordinator for the World Bank and through founding the Barrett Values Centre, Richard has over 25 years experience of letting his values drive his actions…
The Barrett Academy for the Advancement of Human Values is a proud partner in my production:
"Everyone can relate to this stage-show because we all have our inner fears and conflicts: we just don't talk about them. "Punchy" brings these conversations alive in a spectacular fashion through the personification of his ego and soul. It is a story of the triumph of love over fear." –  Richard Barrett
I believe that some of these conflicts and fears stem from polarising debates, amplified by social media and technology. This is one of the central issues of our times attempting to tear our world apart, whether it be 'Traditional Finance vs Decentralised Finance', 'Republican vs Democrat' or 'Woke vs Non-Woke' , the tolerance to hold two opposing ideas and still see the humanity of each other is a skill rapidly in decline. Art and authentic self-expression, coupled with greater self-awareness can be a vital counter-measure.
I feel there is a vital value exchange that occurs when a fellow human being's joy or pain is recognised, either through celebration or empathy. We begin to realise that we are not so different and that the layers of armour that 'civilised society' has conditioned us to construct can be dismantled. World Values Day is surely a siren call to reconnect and do just that.
If you're reading this, I urge you to celebrate the values of relatedness and connection and join us for both a wild and poignant night of entertainment at The Courtyard Theatre, London.
BOOK YOUR TICKETS NOW AT: https://www.punchythemusical.com/
About the Author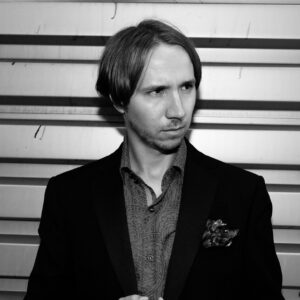 Jack Terroni is an award-winning composer whose musical compositions have been honoured with the Sylvia Anderson Award at the esteemed Pinewood Film Studios, in London 2019.
His current project sees him paired with the triple platinum-selling record producer, Steve Brown (Laura Mvula/Rumer) as they complete the soundtrack to Jack's forthcoming Punchy! The Musical. https://www.punchythemusical.com/
Jack's music is a diverse blend of hard-hitting soul and lyrical rock music, a hybrid sound of 1960's/70's song craft, combined with modern recording techniques.
Jack founded Peasant Man Productions Ltd in 2019, a radically alternative Musical Theatre Production Company, whose purpose is to create and deliver immersive live shows as a source of healing and raucous entertainment! Jack believes an acceleration in the evolution of human consciousness can be achieved, when mental-well being is explored through live performance.