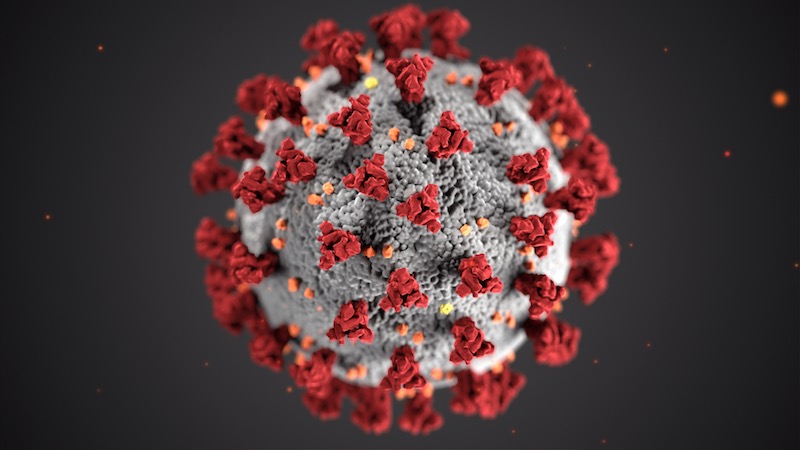 by Alan Williams and Lea Katsanis
The pharmaceutical industry is understandably at the centre of the response to a global pandemic and it could prove to be a watershed moment for the sector.
The CEOs of nine pharmaceutical companies recently signed a letter vowing only to seek emergency approval of their experimental coronavirus vaccines after they prove safe and effective in a large-scale clinical trial.  This followed speculation that emergency authorization might be granted before the US presidential election.
On the one hand, pharmaceutical companies could save thousands of lives and curb the pandemic if they produce, in record time, safe vaccines proven to prevent COVID-19. On the other hand, politicization of the approval process could compound a growing mistrust not only of vaccines, but of the industry sector generally.
It is this reputational risk that has prompted the CEOs to take a strong position to protect themselves against any potential political interference in approval of their products.  
"We believe this pledge will help ensure public confidence in the rigorous scientific and regulatory process by which COVID-19 vaccines are evaluated and may ultimately be approved," the CEOs wrote.
After the issuance of this letter, Pfizer CEO Albert Bourla further pushed back on rushing their vaccine and stated that the company will only move "at the speed of science". 
The companies are also under pressure to be more transparent about how they are testing products that are the world's best hope for ending the pandemic and some are starting to reveal details of their coronavirus vaccine trials – so far, Astra Zeneca, Moderna, and Pfizer/BioN have released the protocols for their clinical trials.  In addition to concerns about clinical trials, there are questions surrounding the potential price of the vaccine and whether the price calculation of the vaccine will be a fair process. 
If you think that an industry that is in the business of saving lives and combatting ill health enjoys a high level of public appreciation you would be very mistaken. In 2018, Gallup asked Americans to rate their perception of over a dozen sectors in the U.S. — out of all the business industries, pharma ranked at the bottom.  One of the primary drivers of this poor reputation is the perception of high prices that make drug therapy unaffordable.  This is important not only on purely reputational grounds because there is a strong link between reputation and a company's bottom line.  With pharma, the highest impact on reputation is the question of whether or not companies offer products and services that are good value for the money and there seems to be a general public perception that the sector is driven primarily by profit and regulation. 
In an emerging paradigm which has been referred to as the Values Economy, people are making decisions more based on emotion (values) than rationale and want to engage with organizations which have a clear sense of purpose and put this into action.  "People increasingly care about intangibles just as much as they care about products," says Meghan Burke, a research analyst with RI. "Markets are saturated these days. And if companies are not differentiating and putting value on reputation, they will lose out to competitors quickly."
It is therefore not without irony to read George Merck's words from 1950 when he said
 "We try never to forget that medicine is for the people. It is not for the profits. The profits follow, and if we have remembered that, they have never failed to appear. The better we remember it, the larger they have been."  
In their classic treatise on business strategy and management, Built to Last, Collins and Porras identified Johnson & Johnson ("J&J") as the premier company in the pharmaceutical industry as chosen by its peers. One of the key points in their analysis is that the truly great companies do not set profits as their driving value. Research suggests that companies whose mission is to deliver value to customers, employees and community actually perform the best over time. The longevity of the J & J approach is evident in the Fortune Top 100 Most Admired Company rankings: they are the only pharmaceutical company to consistently rank in the top 50 since 2010.
The J&J "Credo" — chiseled into the wall of its New Jersey headquarters — was written in 1943 by Robert Wood Johnson, Chairman from 1932 to 1963 and a member of the company's founding family, just before the company became publicly traded. This was long before anyone ever heard the term "corporate social responsibility" or ESG.  Put simply, the credo challenges everybody at Johnson & Johnson to put the needs and well-being of the people they serve first. Communicating the Credo to J&J's multiple subsidiaries, so that each company lives it, is one of the J&J Chairman's major responsibilities. (https://www.jnj.com/credo/) 
"We believe our first responsibility is to the doctors, nurses and patients, to mothers and fathers and all others who use our products and services. In meeting their needs everything we do must be of high quality. We must constantly strive to reduce our costs in order to maintain reasonable prices. Customers' orders must be serviced promptly and accurately. Our suppliers and distributors must have an opportunity to make a fair profit.

We are responsible to our employees, the men and women who work with us throughout the world. Everyone must be considered as an individual. We must respect their dignity and recognize their merit. They must have a sense of security in their jobs. Compensation must be fair and adequate, and working conditions clean, orderly and safe. We must be mindful of ways to help our employees fulfill their family obligations. Employees must feel free to make suggestions and complaints. There must be equal opportunity for employment, development and advancement for those qualified. We must provide competent management, and their actions must be just and ethical.

We are responsible to the communities in which we live and work and to the world community as well. We must be good citizens — support good works and charities and pay our fair share of taxes. We must encourage civic improvements and better health and education. We must maintain in good order the property we are privileged to use, protecting the environment and natural resources.

Our final responsibility is to our stockholders. Business must make a sound profit. We must experiment with new ideas. Research must be carried on, innovative programs developed and mistakes paid for. New equipment must be purchased, new facilities provided and new products launched. Reserves must be created to provide for adverse times. When we operate according to these principles, the stockholders should realize a fair return."
Several elements of the Credo stand out. First, it was written by the Chairman of a major U.S. corporation, not an academic or a sociologist and written for pragmatic commercial reasons. Second, the 77 years old statement expresses ideas that were far ahead of their time: recognizing men and women, equality of opportunity, responsibility to community, facilitating employees' care for their families, and recognizing the importance of the environment. Notice how it states that the employees work "with," not "for," them, and that the property they own is a sacred trust for future generations. Third, it proposes that it pay its fair share of taxes, and that shareholders are entitled to a fair profit – it does not advocate avoiding paying taxes or maximizing profits at the expense of its other responsibilities.
We are intrigued at the role the current pandemic could have in motivating the pharmaceutical industry to rediscover its roots and thus mobilize the whole industry based on a clear Purpose and Values driven approach… in action.  There are some early signs that there is the appetite for this to be pursued. We are writing a paper which explores how this could be enabled by the identification of industry wide values and the potential this affords to create the equivalent of the Johnson & Johnson Credo for the sector as a whole.
About the authors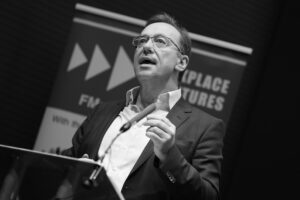 Alan Williams
Alan Williams, Founder & MD, SERVICEBRAND GLOBAL
Alan coaches service sector organisations, internationally and in the UK, to deliver values-driven service for sustained performance. He is a published author whose projects have delivered measurable business impact across a balanced scorecard and been recognised with industry awards.
Alan is Founder of the Global Values Alliance, a Steering Group member of the UK Values Alliance, Founder Member of the inaugural World Happiness Summit, Past President of the Meetings Industry Association, a Fellow of the Institute of Hospitality, a non-executive director of BQF and a Founder Faculty Member of Culture University,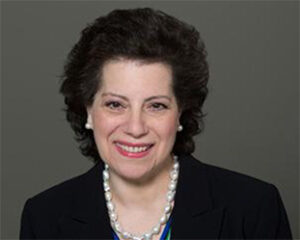 Lea Katsanis
Lea Katsanis, Ph.D. is Professor of Marketing at Concordia University in Montreal, Canada. Prior to joining Concordia, she held various positions in market research, sales, product management, strategic planning, and licensing and acquisition for three major US and European pharmaceutical companies.  Her research focuses on three areas of pharmaceutical marketing: advertising, branding and brand management; and social/ethical issues.  She is published extensively in scholarly journals and is the author of Global Issues in Pharmaceutical Marketing.  She serves on the Editorial Boards of the Journal of Product and Brand Management, the Journal of Consumer Marketing, and the International Journal of Healthcare and Pharmaceutical Marketing.