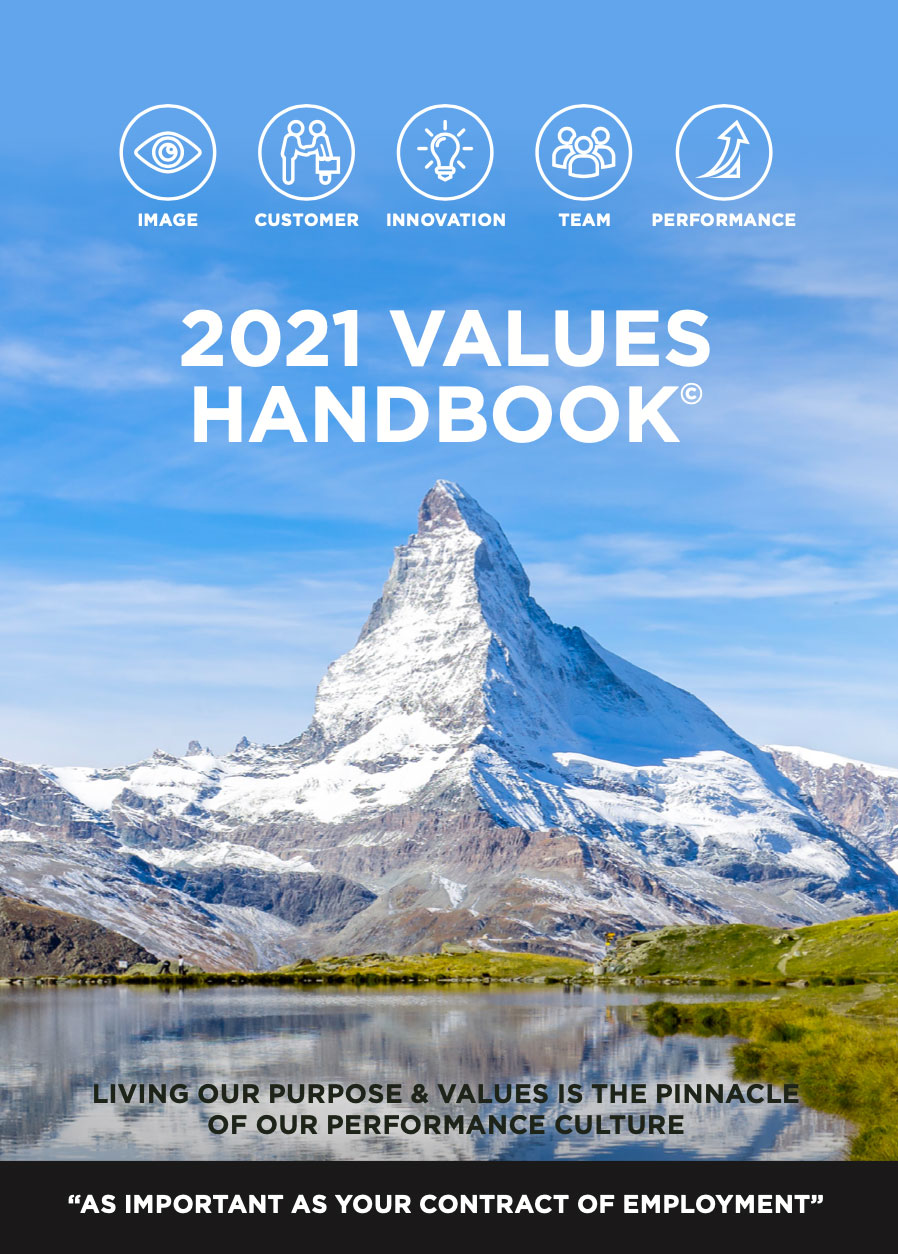 How a Purpose and Values-led Performance Culture has transformed a family run business into one of the UK's leading employee focussed businesses with amazing results.
By Arjen Cooper-Rolfe
For Involvement, reconnecting with our Values doesn't start now. We did it over 5 years ago and incredible things have happened. Just because we're an SME, it doesn't mean we can't operate at the very highest level. You don't have to be big to think big and achieve big things.
What organisation, of any size, wouldn't like to:
Outperform competitors;
Improve its colleague engagement indicators at a time when we've had to stay apart;
Retain 100% of its best people;
Go on a remarkable run of top National and International business award wins;
Resulting in a tripling of average profits over the last 5 years;
just by getting everyone to unite around a common Purpose and Values?
How have we achieved results like this? Well it's not by chance and this is our story of how our business has been transformed through its Purpose and Values-led Performance Culture.
Thinking about reconnecting with your Values? I couldn't recommend it highly enough. It's something we decided to do years ago and we've never looked back.
Difficult Beginnings
I believe our approach has been the main reason why we have continued to flourish even during the pandemic. We've been on a long journey to transform the business and in order to explain how we've got to where we are now I need to take you back in time.
At this point, I have a confession…..I never wanted to be the CEO of this business. You see I was working in the cut and thrust of the Commercial Property Market in London. Life was great. Why would I want to become the owner of a tin company?
Well between 2009 and 2011 everything changed for me. I lost both my parents to cancer and my brother to suicide. It felt like I had no choice.
However, having made a commitment to take on the reins, there was absolutely no way I was going to let this business simply tick along. Survival wasn't enough for me. I believed we can do so much better than that.
Back then I found a good business being run well with hard working and loyal people but, having come from a completely different environment, I found it quite inward looking. I discovered that my colleagues were rooted in the past. It wasn't their fault. That was just how it was – and how it still is in many organisations today.
Our People and our Customers had lost their Voice. As a company we were offering a level of service which just about got the job done but Customer Experience was not the top priority. Colleagues had frustrations and aspirations to do a better job.
Leap of Faith
Wow! I thought. What have I let myself in for?! Nevertheless, I saw so much potential to unlock and a deep desire to move on. The opportunity I saw was to transform the business from a very inward-looking business into a more agile and sustainable business with our People and our Customers at its Heart.
There was a risk though. After all the business had grown and been successful for 50 years without me and I knew that changing the things that had served the Company and its People well would require a massive a Leap of Faith.
We had many Key Turning Points along the way but if I could distil all these things into 1 idea, it would be the strategic decision we took which was that in order to improve performance we would have to change the way we thought about our Customers and our People. In order to achieve this, we recognised that we would have to shift peoples' behaviours.
Making money for the business doesn't motivate everyone, so we had to articulate a Purpose, the reason why the business exists beyond making money. Our Values are simply the things that are important to people in the business and they help to guide the decisions we make. These drive our business planning cycles and feed all the way down to everyone's High Performance Plan which focus on 6 monthly Team priorities and individual Quarterly Goals. Every single person in this business, including me, has to report back on the Goals they have achieved or in my case, not achieved each Quarter. The power of this is that it drives alignment – 100 people working together.
The Values Handbook – Our North Star
I admit that when I introduced the idea that there was a different way to run this business, it was like I'd blown up the company. People were intrigued, but unsure how to relate this to their roles.
Our answer was our Values Handbook. We listened to feedback and introduced this as a guide. Look at it now! As we've grown it's developed into our most powerful tool and the most important document in our company – even more important than our contracts of employment. It forms the basis of the decisions that we make and sets out how we recruit, develop and manage our teams.
The first few pages of the book set out the company's 5 Values and explain how they work in practice. For each value, there is a description of "what you'll see us do' and another on 'what you'll hear us say'.
Everything we do we link back to our Values Handbook. For example, we connected our Walking in Other Peoples Shoes initiative to our Value of Customer, allowing every single employee to visit our customers and hear first-hand what our Customers need from us. It was a gamechanger. This has given colleagues a deeper understanding of why Customers ask us to do the things they do – fuelling changes like the design of websites or improvements made by Warehouse Teams.
When we started thinking about how we could get the momentum going around our Value of Innovation, we saw our idea of 1% Improvements as a natural extension of this Value. It's better to improve 100 things by 1% than 1 thing by 100%. 1% Improvements may seem a very simple idea, but that's precisely why it's been so successful. Imagine hundreds of improvements being implemented across an organisation – it creates a huge step forward in improving the Customer Experience cycle. ​
​We've also seen an unexpected benefit from this in that colleagues realised that anyone can innovate in the business.
Ready to Face Any Challenge
The perhaps unforeseen beauty of our approach has been that when a crisis like the pandemic hit, we knew exactly what to do. Having a strong Purpose and Values has been why we have continued to flourish even during the pandemic.  It's not something we threw out the window at the first signs of stress.  It's been so useful – when Covid hit, it didn't take us long to organise ourselves.  We knew exactly what we needed to do.
In comparison, I saw in other organisations that fighting spirit around pulling together as a result of urgency and necessity only last for so long. Having a strong purpose has helped to sustain us day after day, month after month – people realised that we were doing an important job for our Customers in the manufacturing sector and also for Customers supplying into the NHS and medical industry for example.
A lot is spoken about Resilience and Wellbeing. Our way of working builds up resilience in People. We are clear why we're here. We know what the plan is, I know what my role is in the plan. I feel like I'm making a contribution and I get feedback.
Fortunately, the instincts we had about our People have been proved correct. Investment in our People has helped us to supercharge year-on-year growth which has turned a business that was merely surviving into a real success.
However, for all the progress we've made, I know we can achieve even more. Now is no time to take our foot off the pedal in terms of our ambition. We've found that we have more confidence than ever before, with the courage and self-belief to make bold decisions at pace.
The biggest opportunities lie in capturing the learnings of the last 18 months and cultivating the mindset that actually you never reach the end, it's a journey of continual improvement which involves being adaptable to the next big challenge – because there will always be one.
So today we are in many ways unrecognisable and I'm so proud of what the most incredible group of people I've ever worked for has achieved so far. Little did I know when I came into the company just how exciting and what a roller coaster ride it would be!
It's hard work to keep these things alive day in day out but one of the reasons we've been successful is that we've been extremely consistent.
You've also got to believe in it! I know that's the case because you don't get the kind of changes to behaviours that we've seen unless it's something that's fundamentally aligned to what people in the business believe in.
Finally and this links to something I said earlier….."take a Leap of Faith". We didn't know how to do what we've done, yet look at what we've achieved! We've learnt as we've gone along and improved through practice. The odds of success are never 100% but the most important step we took was simply beginning.
About the author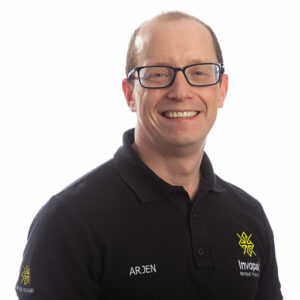 Arjen Cooper-Rolfe was born in Banbury. North Oxfordshire in 1976 and grew up in rural Warwickshire where his parents started a business selling packaging into the UK manufacturing sector.
Arjen was seeped in the business from an early age. He has happy memories, aged six or seven, of walking from home with his dad to the picturesque four storey Victorian mill house, complete with open fires, that was Invopak's first warehouse and just 'hanging around'. Later, during school and university holidays, he would shift stock or drive a delivery van.  But he knew he never wanted to work there ….
He took a degree at Bristol University in Economics and Politics, then followed a passion for buildings by taking a Masters in Property and Law at City University in London, before training to be a Chartered Surveyor at one of the big West End commercial property firms, Jones Lang LaSalle, and moving as partner to Knight Frank's professional services division. In all, it was a 12-year career in Property.
He was 'very happy and doing well' and had just had his first child when, between 2009 – 2011 his father died from pancreatic cancer, his mother from lung cancer and his brother from suicide. Arjen officially joined Invopak in January 2011. It felt, in the end, 'both an obligation and my destiny'.
Under Arjen Cooper-Rolfe, Invopak has been transformed into the dynamic leader of its sector and a beacon of best practise in employee involvement and customer care.
Arjen Cooper-Rolfe is now nurturing his teams into a new era under the banner of Involvement, with a series of exciting new Invo brands on the launchpad – all infused with the original 'we-can-do-it' Team spirit.