By Robert Spector
These are pictures of Mrs. Shaw and Eric Wilson; opening up a vacuum cleaner bag.
Mahatma Gandhi, that noted expert on customer service, once wrote, "Your beliefs become your thoughts. Your thoughts become your words. Your words become your actions. Your actions become your habits. Your habits become your values. Your values become your destiny."
Are your values your destiny?
They are at Nordstrom, a leading fashion retailer based in the U.S., which was founded in 1901 in Seattle, Washington, and today operates 355 stores in 40 U.S. states and three Canadian provinces, as well as a vibrant online presence that accounts for 35 percent of its annual sales of $16 billion.
If "vision" represents the "head" of your business, and "mission" represents its "heart", then "values" represent the "soul" of your business. Shared values determine culture. Strategies must change, according to market conditions, but institutional values must never change.
Nordstrom believes that the employee experience determines the customer experience. Its philosophy is to hire people who are attracted to the company's entrepreneurial culture and provide them with opportunities to succeed.
"The Nordstrom Way" can be summed up in three sentences:
Establish and stay true to the values of the culture.
Attract people who share the values of the culture.
Teach and coach based on those values.
Five key values are the foundation of Nordstrom's culture: (1) Customer Obsessed; (2) Owners At Heart; (3) Curious and Ever Changing; (4) Here To Win; and (5) Extend Yourself.
What does it mean to be an "owner at heart"? It starts with an overused, but crucial word: Empowerment. In most organizations, empowerment is a cliché. At Nordstrom, it's a reality. Nordstrom empowers salespeople and managers at all levels with a wide range of responsibilities without shackling them with lots of bureaucratic guidelines that get in the way of serving the customer. Nordstrom wants its people to operate like nimble, entrepreneurial shopkeepers rather than static blocks in a retailing monolith.
Empowerment to do the right thing is the byproduct of trust. If you boil the Nordstrom system down to its essence, down to the one sentence that separates Nordstrom from most other companies, it is this: Nordstrom gives its people on the sales floor—the front line of the business—the freedom to make entrepreneurial decisions. And management backs them on those decisions. Everything else flows from that simple premise.
Nordstrom encourages employees to treat every interaction with a customer as an opportunity to make an impact and deliver excellence. Nordstrom's commitment to employee empowerment encourages personal ownership, which has been a key to the retailer's success and its ability to persevere even through the toughest of times. Throughout the organization, people are empowered to use their energy and their entrepreneurial spirit to take care of the customer. Every employee is authorized to maintain the culture and reputation for doing whatever it takes to take care of the customer.
No Nordstrom employee will ever get into trouble for making somebody happy. They are empowered to do whatever it takes to make that happen. As long as you make the customer happy, no one has a problem with you. If you make the customer unhappy, everybody has a problem with you.
When everyone on your team is aware of the importance of taking care of the customer, then everyone on your team is in the customer service department. Whether in person, online or on the phone, in every interaction, ask you and your team these questions:
Am I enhancing the customer experience in a meaningful way?
Am I creating loyalty by satisfying the customer?
Am I contributing to the bottom line?
Here's a story that encapsulates the values of trust, respect, communication, collaboration, and awareness.
Near the 7 p.m. closing time, Mrs. Shaw was shopping at the Nordstrom store at the South Park Mall in Charlotte, North Carolina. She tried on some clothes, made some purchases, and went directly home. That night, before going to bed, she discovered that the 2.8-carat diamond from her wedding ring was missing. Retracing her activities that day, she assumed that she lost the diamond at Nordstrom.
When the store opened at 10 a.m. the next day, Mrs. Shaw headed straight away to the women's department, where she had been trying on clothes the night before. Although elegantly dressed for work as a financial advisor, she got down on her hands and knees, searching for the diamond on the carpeted floor.
Just then, Eric Wilson, the Loss Prevention agent for that Nordstrom store, was making his morning rounds when he spotted Mrs. Shaw and asked if he could be of help. After she explained the situation to him, Eric got down on his hands and knees and joined the search. No luck. He took Mrs. Shaw's contact information and told her he would follow up.
Now, Eric could have deferred any action about Mrs. Shaw and continued on his way to perform his specific duties for that day. Or he could have told Building Services (housekeeping) about the lost diamond and then moved on. But the customer desperately wanted to find her diamond. Eric owned the situation and took the initiative. He contacted two employees in Building Services, Bart Garcia and Tom Fraley, who joined in the search. Again, no luck. Someone said, "Perhaps the diamond is in one of the vacuum cleaner bags?" They gathered the vacuum bags, and began splitting them open, one by one, and sifted through their dirty contents. The first four bags of filth revealed nothing. But with the fifth bag, voilà! They found the sparkly stone.
When Eric called Mrs. Shaw, and told her, "I think we have something of yours," she later said, "My heart just leapt. Sure, I had insurance, it could have been replaced. But to have my diamond back meant the world to me."
When Mrs. Shaw arrived at the store, she thanked the Nordstrom employees, gave them all hugs, and had tears in her eyes.
Did Eric, Tom and Art enhance Mrs. Shaw's experience in a meaningful way?
Did they creating loyalty by satisfying Mrs. Shaw?
Did they contribute to the bottom line?
According to Mrs. Shaw, "I tell everybody this story. I don't shop anywhere else for my clothes, shoes, jewelry makeup. Everything comes from Nordstrom.
"Nordstrom employees, regardless of what their job is, all make a difference in the customer experience. I don't care if it's the person who polishes the railing, the loss-prevention person or the actual salesperson. It's not just about the person making the sale. It's top to bottom. I'm a Nordstrom customer because of customer service. It's solid. I'm locked in. You're not going to lose me."
Eric Wilson figured out the best approach to solving the problem and made a difference in a person's life.
Values must be constantly reinforced and the stories of Values In Action must be spread throughout your organization. Nordstrom produced a video about the diamond story, which included comments from Mrs. Shaw, Eric Wilson, and the two employees in Building Services. The video clip was shown to virtually all 60,000-plus Nordstrom employees, who were encouraged to create their own version of "The Diamond Story."
To top it off, the video was played at the company's annual shareholders meeting in Seattle. After the clip, Chief Executive Officer Erik Nordstrom (the great-grandson of the founder) told the audience, this story of customer service "raises the bar." Then he introduced Eric, Bart, and Tom, all of whom were flown in from North Carolina (4,500 kilometers away), along with members of their families. They were greeted by the shareholders with a standing ovation.
"How can we create an environment where people like them can do great things?" asked Erik Nordstrom. "Eric Wilson didn't ask what his job description was in loss prevention. Job One for us is to take care of the customer. Most housekeeping people view their job as cleaning the store, and that's where it stops and starts. Clearly, our housekeeping folks knew that their job was taking care of customers. Here was an opportunity to take care of a customer in a different way. All of our jobs are much broader. We all have our day-to-day job of contributing to take care of customers. But now and then we are presented with opportunities to do it in a different sense, in a broader sense. That story is a great example of what's possible when we focus on the customer."
As a business leader, you have to be confident enough in your system and your people to take your hands off and allow business to work.
"If everyone can feel like it's their reputation, their name on the door, and that they are in an environment that values them, trusts them, hears them, and allows them to make a difference, then collectively we have a great chance of succeeding," said Erik.
In other words, constantly reinforce Values in Action.
About the author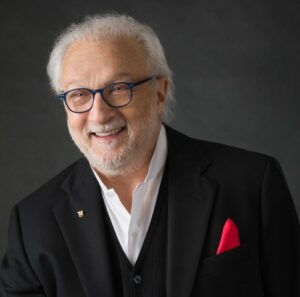 Robert Spector is a U.S.-based author and international keynote speaker on customer service and corporate culture. He is author of "The Nordstrom Way" series of books, as well as "Amazon.com: Get Big Fast," the first book on the Internet giant.