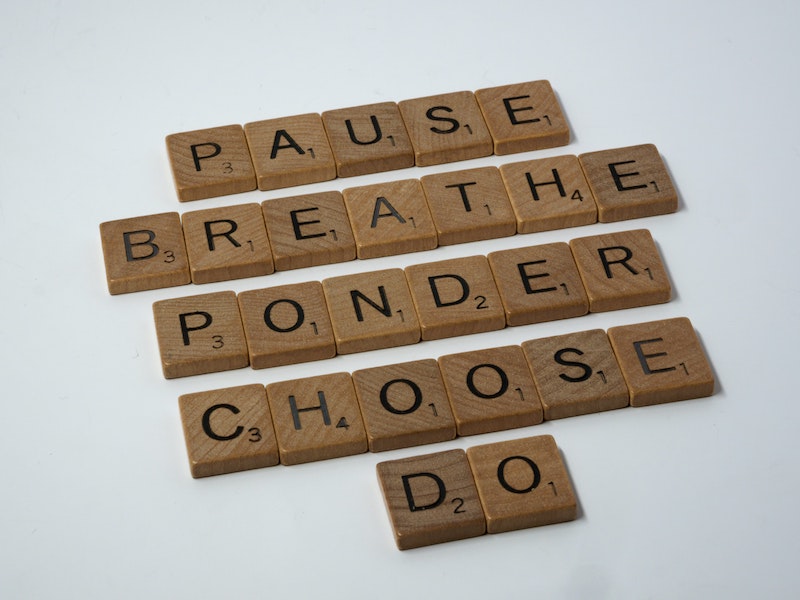 By Matt Tidwell, Ph.D., APR
Periods of crisis are make-or-break moments for our organizations.  We're under heavy scrutiny. We're managing multiple fires simultaneously. We're focused on responding appropriately while preserving our reputation. If you haven't managed a crisis yet, odds are that you will.
On the surface, it seems intuitive that a crisis situation would be a great use case for a strong values program. After all, ideally organizational values should provide the behavioral and ethical underpinning that allow for guidance when times are tough. Interestingly, however, in researching an article I wrote for the Journal of Professional Communications, I found that too often values programs are an afterthought, not a prominent element, in many organizations' crisis management and crisis communications planning.
One of my goals of my research was to help guide other organizational communicators. I had been in multiple corporations where values programs were launched with great fanfare – but weren't really implemented in meaningful ways. Thinking about my fellow PR and communications practitioners, I was interested to see if practitioners could increase their relevance and importance at the management table by advising their management teams on how a values system might inform and assist in crisis preparation and response.
In order to answer that broader question, I also identified some sub-research questions including:
What are the drivers and what is the process for development of most organizations' values statements?
To what degree do companies involve corporate values and ethical philosophy in their crisis planning and response procedures?
My qualitative project involved in-depth interviews with director-level corporate communications and PR professionals at both large for-profit and non-profit organizations. Included in the sample were two national telecommunications companies, each with revenues in excess of $6 billion; an international pharmaceutical company with operations in more than 100 countries and revenues of $30 billion; one of the largest motion picture theater operators in the United States; one of the world's most prominent international architectural/engineering firms (privately-held) a large hospital management company; one of the world's largest reinsurance companies; a U.S. government defense contractor; and a multi-national food conglomerate. All of the interview participants were heavily involved in both company ethical policy as well as crisis communications and management procedures.
I wanted to first explore the process of how values programs were developed and enacted within organizations. All of the interview subjects described definite corporate ethical policies and a defined set of core values in place at their organizations.  Value attributes included the traditional ("honesty," "integrity," "fairness," "respect") as well as some that seemed less common ("feisty" and "straightforward.")  One telecommunications PR vice president said: "It's not as if we have a lot of tactics that spring from our values.  Here, the values are really about setting an environment for how people should think about situations so that values become a tool to change behavior.  I've been at places where I don't think most people viewed it that way."  Another long-time PR vice president agreed with the concept of values driving decisions but cautioned that "values must be shared, between leadership and the employees.  If people can't relate to the values and see them in action then they have no purpose and in fact they are harmful. We followed the teachings of Jim Collins and his concept of intrinsic values never changing, even as your strategy does change."
The executives described varying drivers in terms of the motivation for their organizations to develop and emphasize values systems.  Some pointed to increased scrutiny and regulation (and even legislation in the case of Sarbanes-Oxley in the U.S.) that was essentially forcing companies to pay more attention to their stated ethical philosophy.  Another subject stated that while his company always had a stated ethical policy, they only developed formal values statements two or three years before because "we saw other companies doing it and our executives locked themselves in a room to try to find out what we stood for."
All of the interviewees agreed on the need for an organization to constantly reinforce its stated values.  However, the discussions yielded little in the way of innovative ways to provide reinforcement.  The traditional methods of announcing the firm's core values at employee orientation sessions or providing all employees with a desk display or pocket card were listed by nearly all of the subjects.  One interviewee acknowledged the difficulty in truly reinforcing values: "The values become enduring when they're not just spoken but also felt … when they become a part of the culture.  My best example from a former company is that visitors from the outside, like vendors or consultants, would always comment on how pleasant everyone was and how easy they were to do business with.  When you get that feedback from the outside, you know it's working."  Others interviewed deferred to tactical steps like making sure all employees took online training courses in ethical misconduct as a way to ensure that values were reinforced.  All agreed that a strong leader at the top who reinforced the organization's mission and values helps to set the tone and results in a more unified workforce in terms of adhering to the company's ethical philosophy.
While the interviews found plenty of examples of values programs that weren't well-supported (a common and well-documented problem), I also observed that well-entrenched ethical programs do help companies and can more easily place them in in the "crisis-prepared" (rather than "crisis-prone") category.  My research found much agreement that a values-based foundation allows for a framework to make quicker, more targeted decisions. The research observed that more work is needed to have values integrated into the drafting of crisis communications plans – as most interview subjects identified more closely with the reaction phase of crisis communications rather than with the preparation phase.
On the flip side, I observed that organizations whose values or ethical philosophy is poorly developed, communicated and executed seemed even more vulnerable to poor crisis outcome.  As has been mentioned in prior research and was also found here, proactive ethical behaviour is absolutely a necessary ingredient in order for companies to realize benefit from their core values program in times of crisis.  The messages that are sent when an organization makes crisis decisions by, intentionally or unintentionally, disregarding its stated ethical philosophy can and do lead to destabilizing relationships with stakeholders.
Importantly for my fellow organizational communicators and PR professionals, as practitioners finding themselves increasingly at the management table, we are uniquely positioned to elevate the discussion around ethical policy and to promote the benefits of a solid and well-executed core values program to our organizational senior leaders.
Keeping the findings of this research in mind, there are a number of initiatives organizations might consider implementing as normative practice, including:
Cross-functional involvement in the development of an organization's values program.   In today's organizations, it is possible that many different departments, including public relations, might be charged with creating ethical policy or designing/redesigning a core values program.  Often times, these are activities directed by Human Resources, Legal and/or Compliance departments.  The communications/PR function should also be at the table to make certain that the values are reinforced and integrated.
Include formal mention of ethical philosophy or core values into the crisis plan document.  Organizational communicators often have a major role in the drafting (or revising) of the formal crisis management and communications plan within an organization.  With that involvement can come the opportunity to ensure that the organization's crisis plan has a formal section on company values or ethical orientation.  Taking the step to formalize this language in the written plan can help set the tone early and reinforce the role that ethics will play in crisis management from the beginning.
Build hypothetical crisis scenarios addressing internal crises.  As an opportunity to test an organization's ability to use core values or ethical philosophy as a tool, it would be wise to make sure that internal crises are addressed in any hypothetical "tabletop" exercises that are built into the crisis plan.  The in-depth interviews conducted for this project as well as informal research has shown that many plans have hypothetical scenarios to address typical external crises like natural disasters. Less common, however, is the exercise to test organizational response when the crisis has originated from within.
Look for opportunities to reinforce core values in the organizational and informal communications processes within the organization: As organizational communicators, public relations practitioners are uniquely positioned to help management design ways to adequately communicate values and help design the training programs to properly reinforce and integrate the values into the organizational culture.
By keeping these action steps in mind, companies can be better-armed to withstand misfortune and improve their chances of emerging from a crisis with their reputation intact and business continuity maintained.
About the author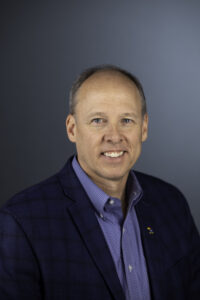 Matt Tidwell, Ph.D. APR is an educator, speaker and consultant specializing in crisis communications. He spent more than 25 years as a corporate communicator working for large organizations in the pharmaceutical, healthcare and energy sectors in the U.S. He currently teaches marketing and crisis communications and is an assistant dean at the University of Kansas. He serves on the board of directors for the International Association of Business Communicators.